School did not think that it was important to teach me how to be myself. How to embrace my uniqueness. How to stand out from the crowd. How to find my purpose in life.
School taught me what was on the program for children of my age, for the degree which was available. School taught me how to  answer an exam paper exactly how we did it in class during revision. By the way, I am excellent at remembering what they asked me to study then forget everything after the exam. Do you remember what you have studied for an exam after it done?
School forgot to teach me how to change the history of the world. The people changing the history of the world are the one society called crazy and fool but today they are heroes and game changer. They stand out from the crowd by questioning the educational system.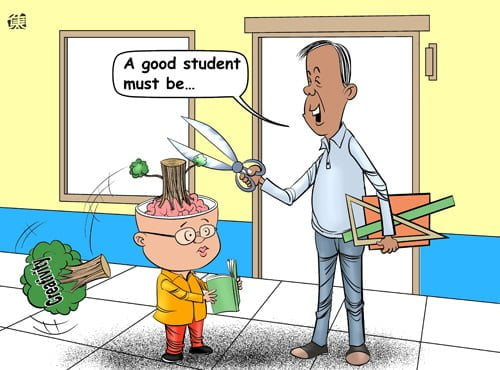 Self education is the key to self actualization. The educational system only teaches me exactly what they wanted me to know. Well I have realized that it is my responsibility to educate myself. Don't drop out of school today by the way, well I am just saying.
Are you being yourself?
Till next Sunday
Be yourself.